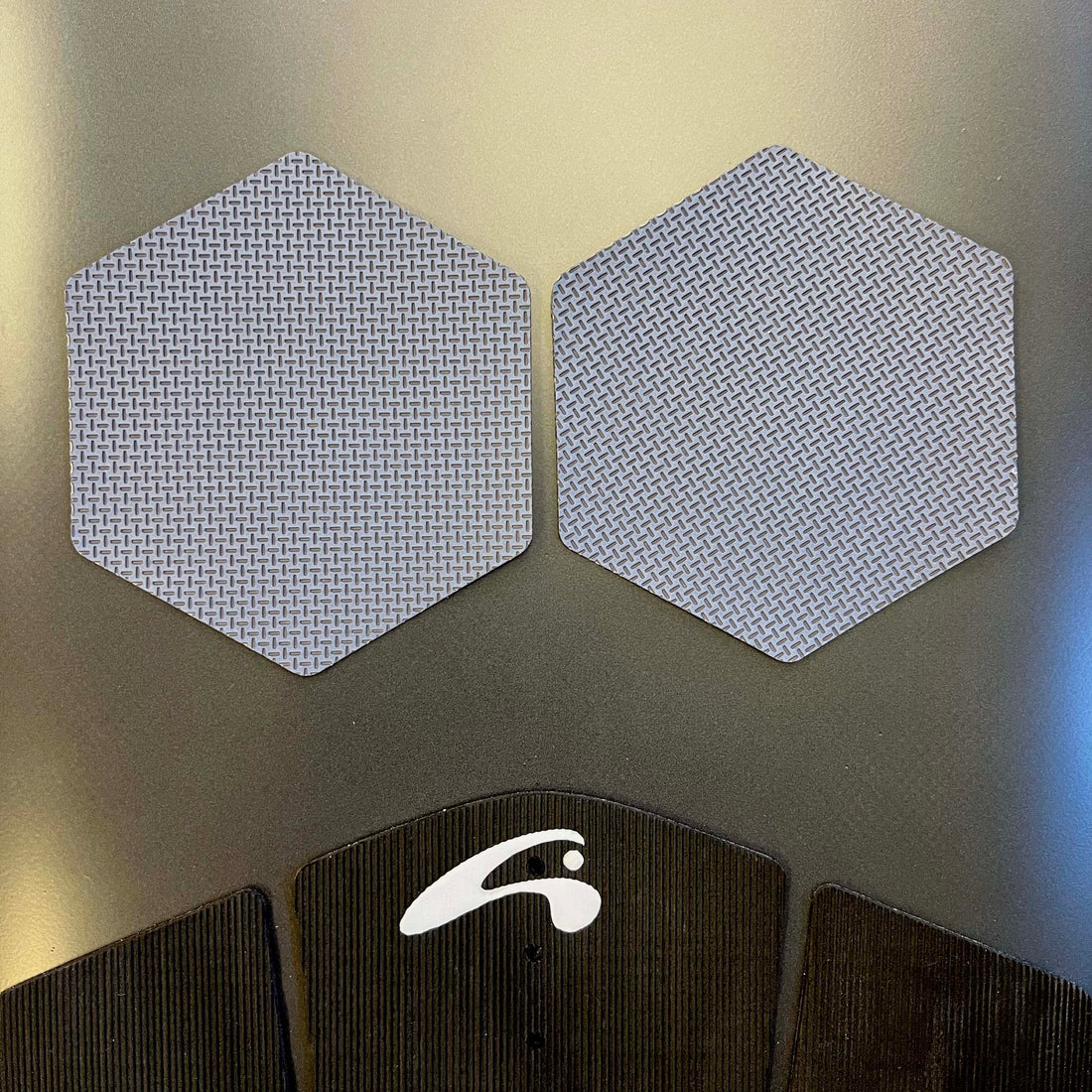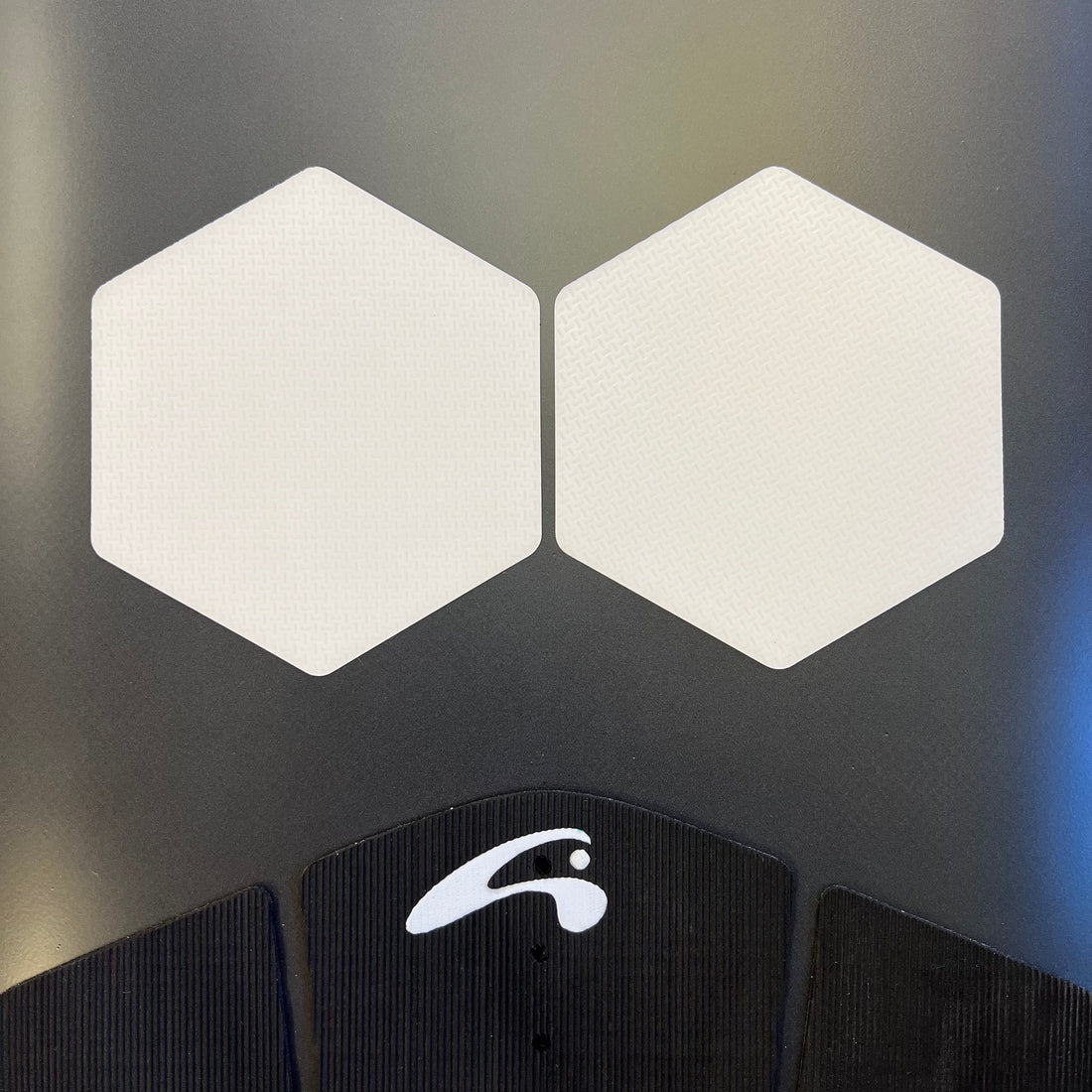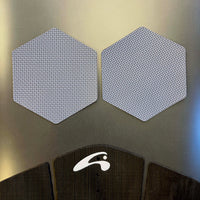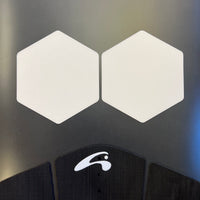 These honeycomb shaped grip pads are perfect for filling the void between front and back pads. Another common application is on the bottom, this gives the foiler a bit of grip when paddling out in shallow areas with the board upside down.
Price is per pad. 
All orders ship from the North Shore of Oahu, Hawaii.
Prone Foil Boards will be shipped with FedEx for $90 within the U.S and $45 Inter-Island in Hawaii. For Puerto Rico we ship air cargo to SJU for $100.
SUP Foil Boards will be shipped with air cargo to most U.S. major airports for pickup. The shipping cost is $140. For Hawaii inter-island we ship with Aloha Cargo and we ship collect (pay for shipping when you pick up). The inter-island shipping cost is $80 or less. Shipping of the SUP Foil Boards require pick-up at the airport. We have found that this is the most cost-effective way to ship our SUP Foil Boards. 
Pick Up is available if you are on Oahu. Just choose the Pick-Up option during checkout.
For International Shipping, please contact us by email.