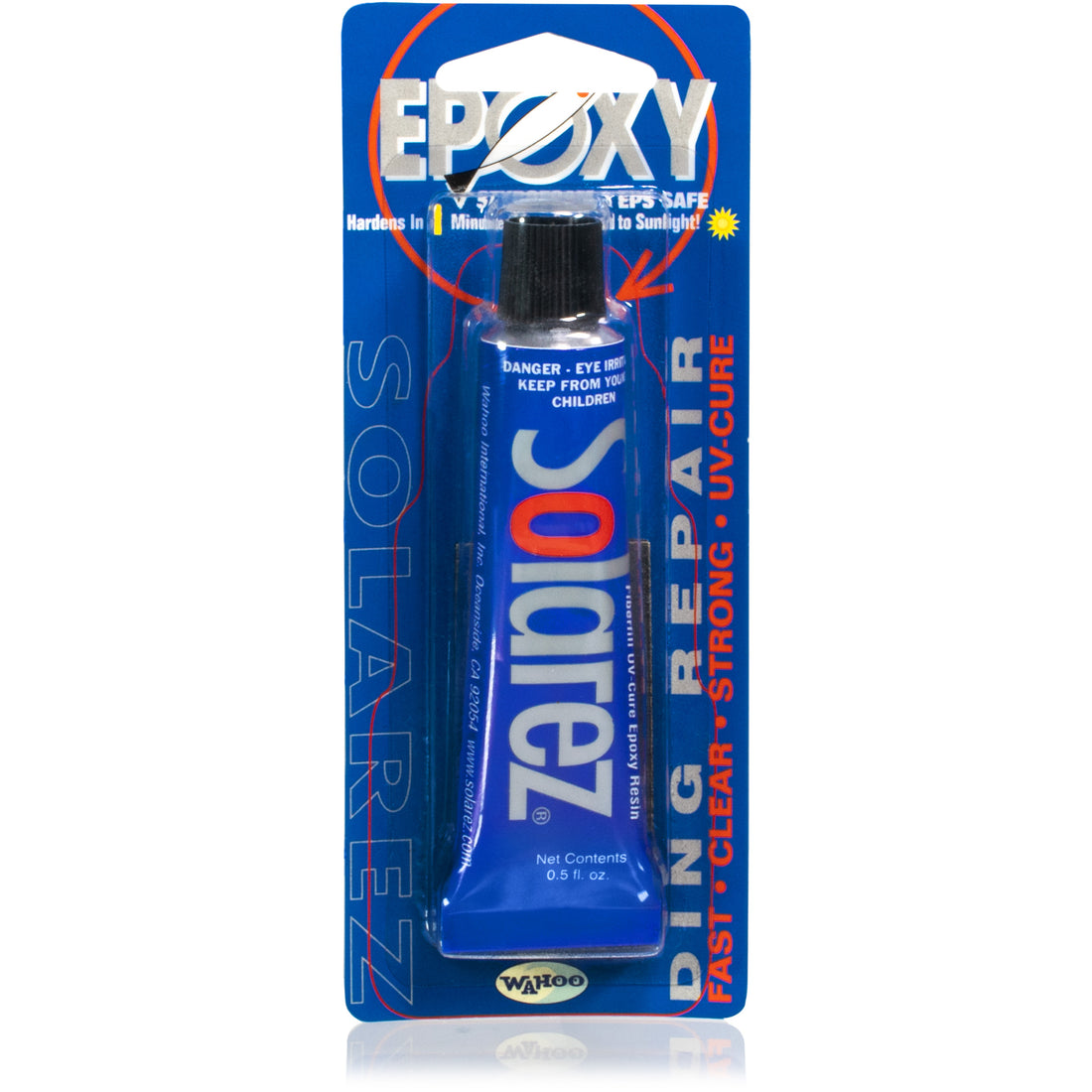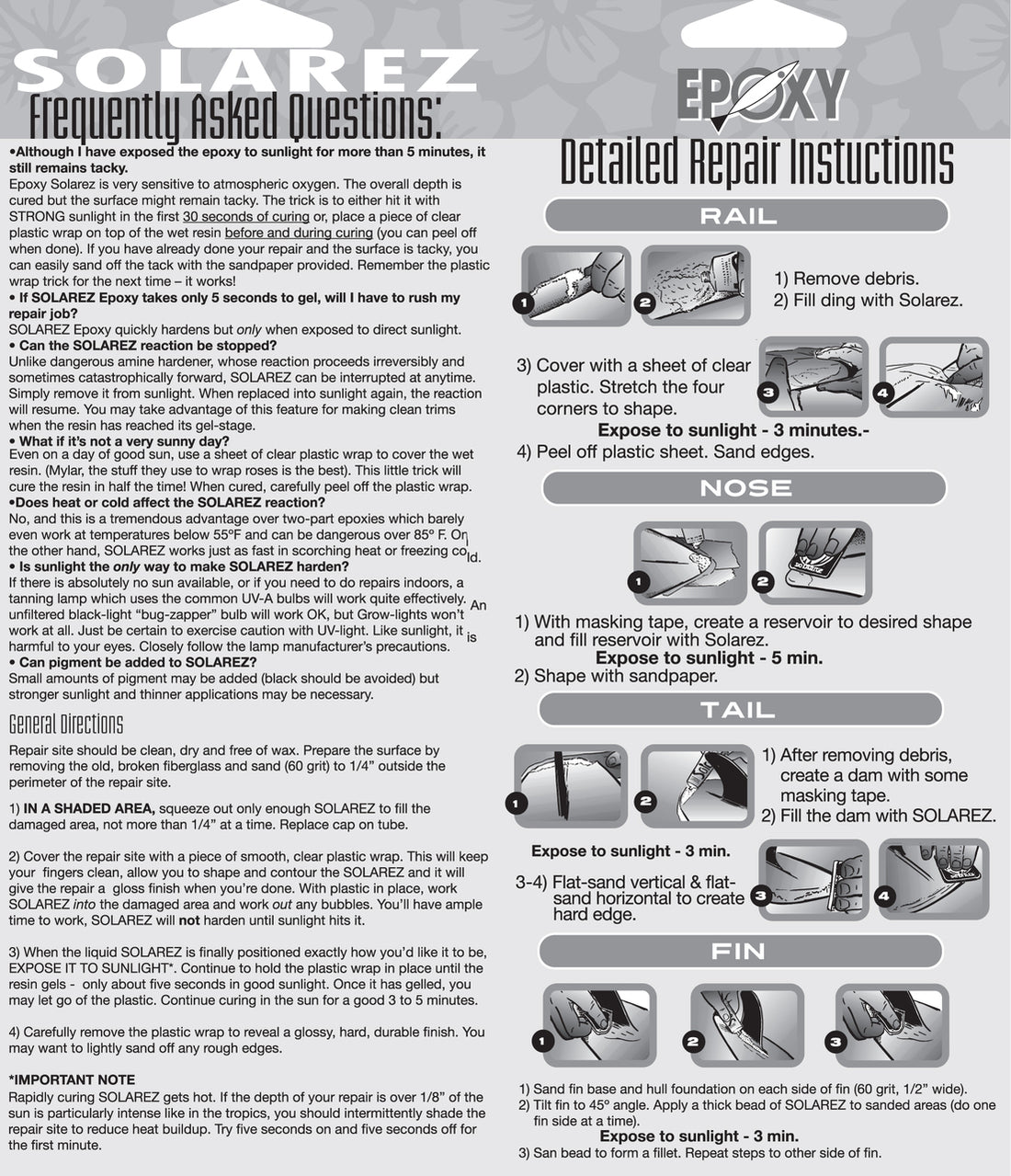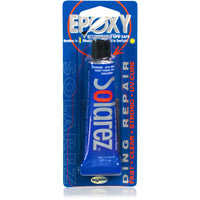 Solarez Epoxy Ding Repair
SOLAREZ Epoxy repair putty is a mixture of clear, high strength, fiber reinforced epoxy resin and an amazing solar activated catalyst. There is no mixing required, just use it right from the tube. It gels in 5 seconds, curing in 3 minutes – but ONLY when exposed to sunlight.

No mixing necessary. UV curing assures complete hardening
Provides complete crosslinking
Remarkably tough and resilient
Contains urethanes that keep from yellowing
Eco-friendly ZERO vapors, non-flammable
Comes with 60/240 grit sand pad
All orders ship from the North Shore of Oahu, Hawaii.
Prone Foil Boards will be shipped with FedEx for $90 within the U.S and $45 Inter-Island in Hawaii. For Puerto Rico we ship air cargo to SJU for $100.
SUP Foil Boards will be shipped with air cargo to most U.S. major airports for pickup. The shipping cost is $140. For Hawaii inter-island we ship with Aloha Cargo and we ship collect (pay for shipping when you pick up). The inter-island shipping cost is $80 or less. Shipping of the SUP Foil Boards require pick-up at the airport. We have found that this is the most cost-effective way to ship our SUP Foil Boards. 
Pick Up is available if you are on Oahu. Just choose the Pick-Up option during checkout.
For International Shipping, please contact us by email.