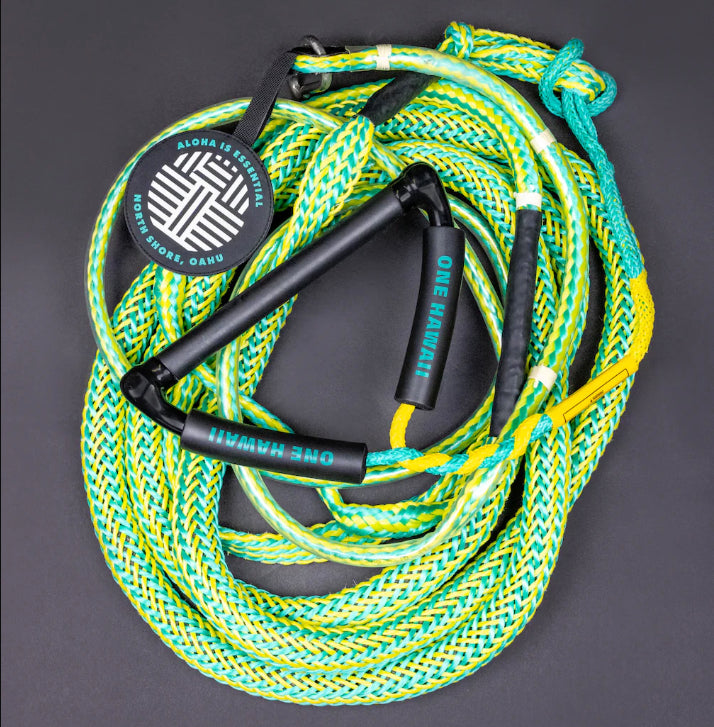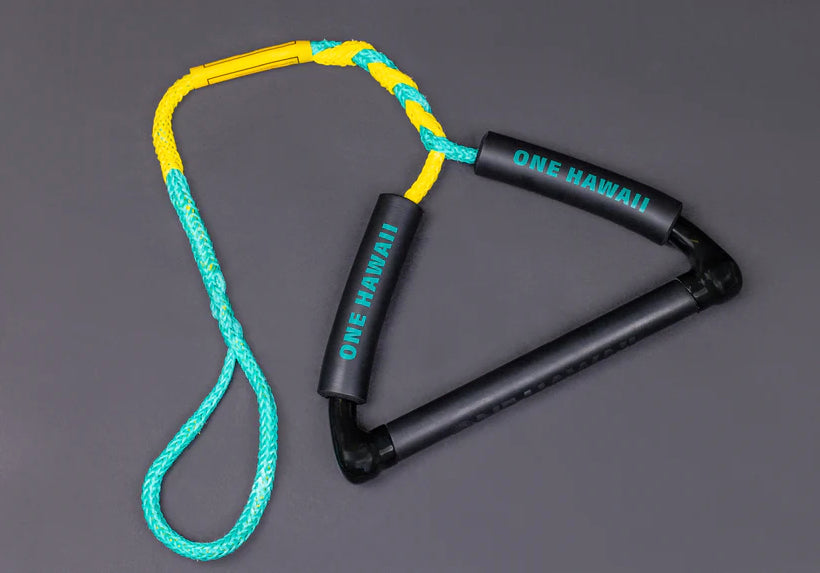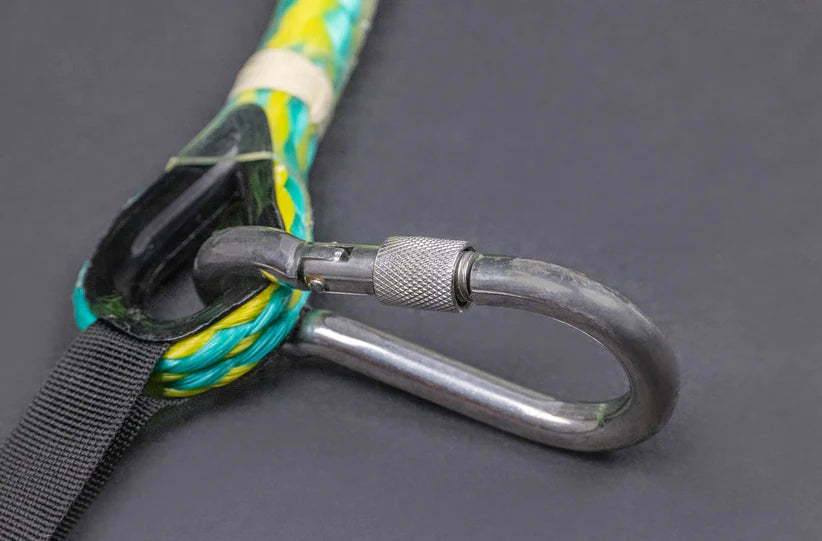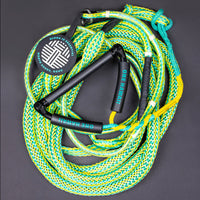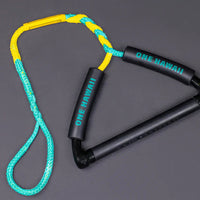 One Hawaii Ski Rope Handle / Tow Rope
Ski Rope Handle
The 12-inch One Hawaii Ski Rope Grip Handle grip is perfect for all ages and levels of experience. The material is reliable, durable, and comfortable, making it the ideal grasp for all jet ski riders.

Tow Rope
Stretching at 23 feet long with a break strength of 6,600 pounds, the One Hawaii Tow Rope is made to ensure your safety when you're out in the water. Its vibrant neon color makes it easy to spot in the water, so you'll never lose track of it.
All orders ship from the North Shore of Oahu, Hawaii.
Prone Foil Boards will be shipped with FedEx for $90 within the U.S and $45 Inter-Island in Hawaii. For Puerto Rico we ship air cargo to SJU for $100.
SUP Foil Boards will be shipped with air cargo to most U.S. major airports for pickup. The shipping cost is $140. For Hawaii inter-island we ship with Aloha Cargo and we ship collect (pay for shipping when you pick up). The inter-island shipping cost is $80 or less. Shipping of the SUP Foil Boards require pick-up at the airport. We have found that this is the most cost-effective way to ship our SUP Foil Boards. 
Pick Up is available if you are on Oahu. Just choose the Pick-Up option during checkout.
For International Shipping, please contact us by email.