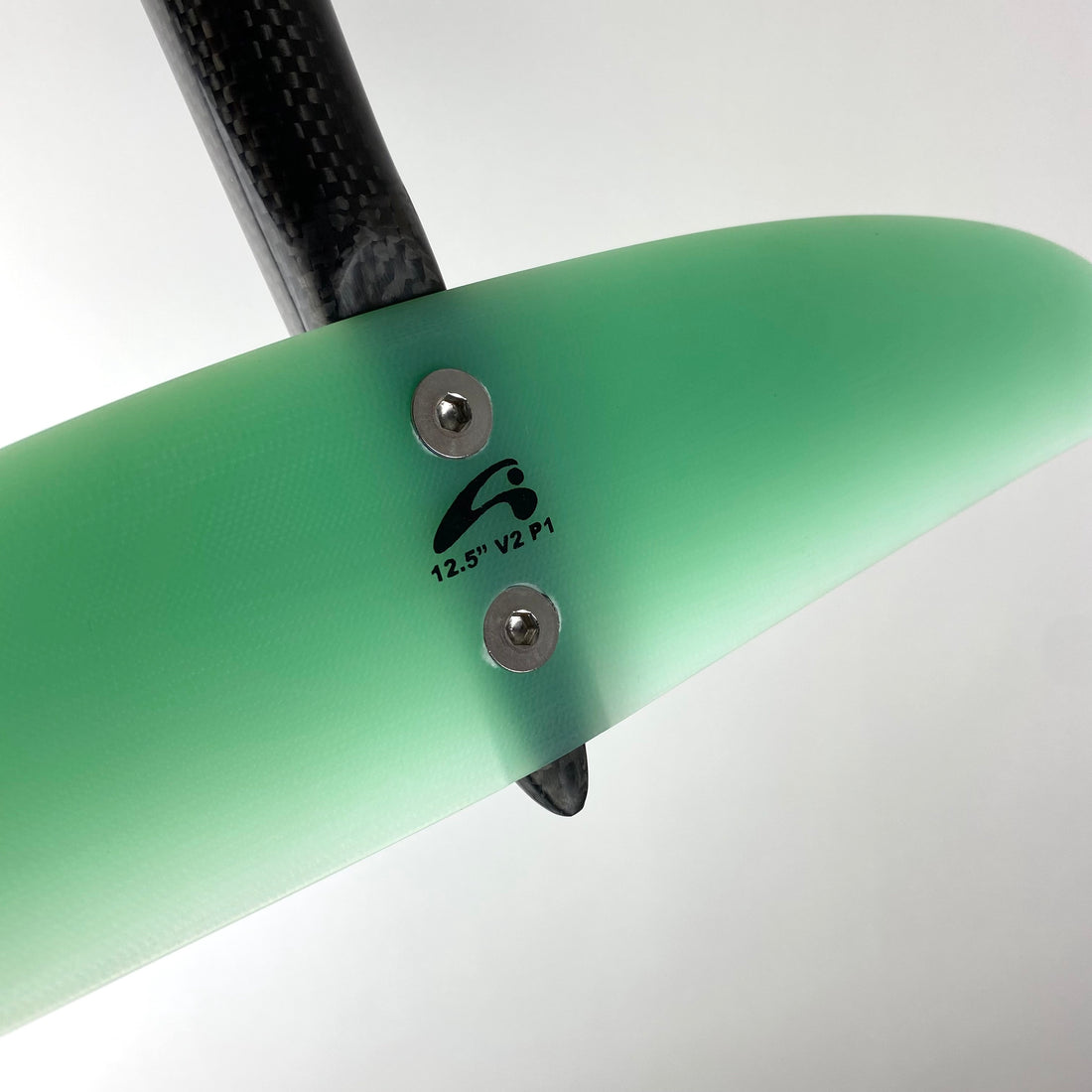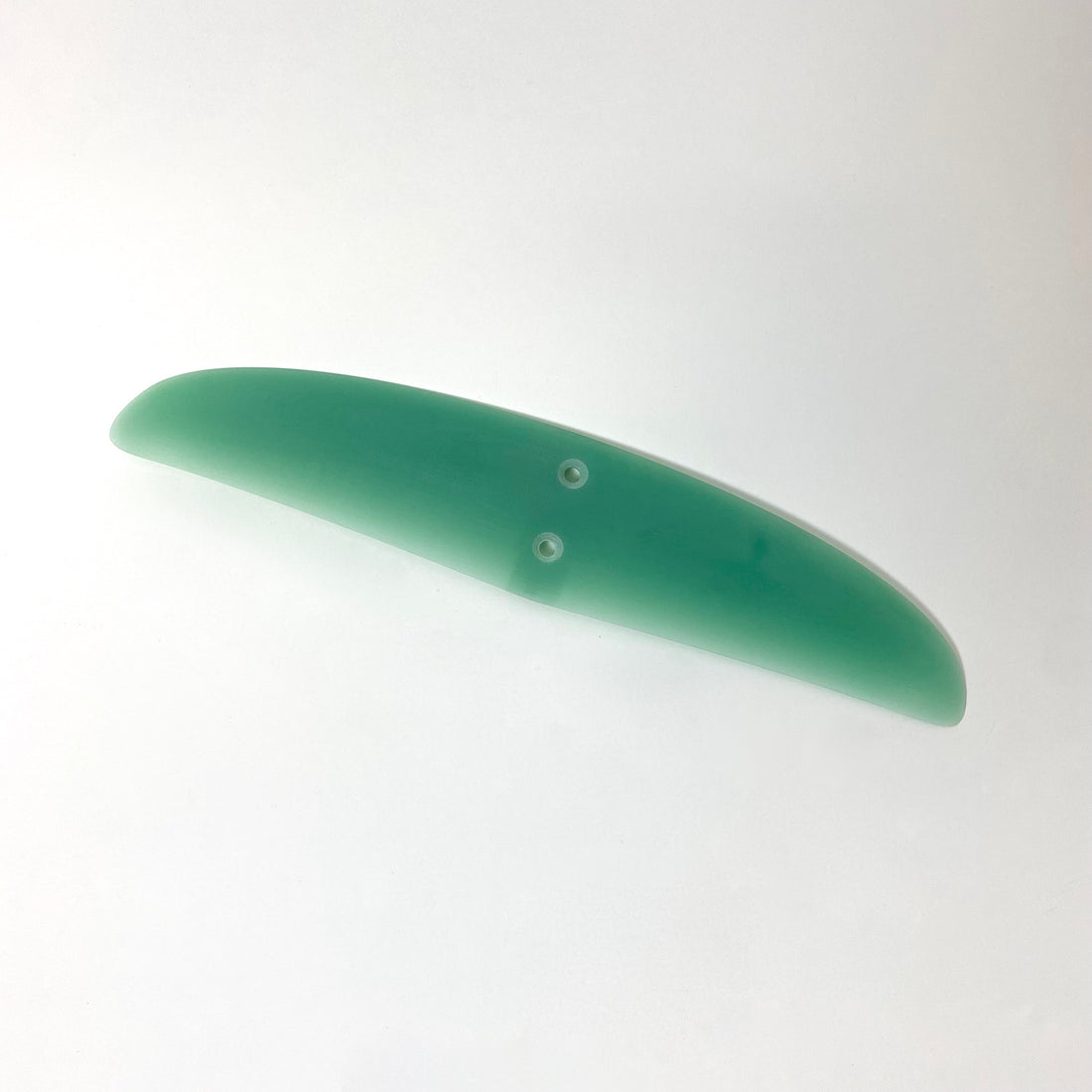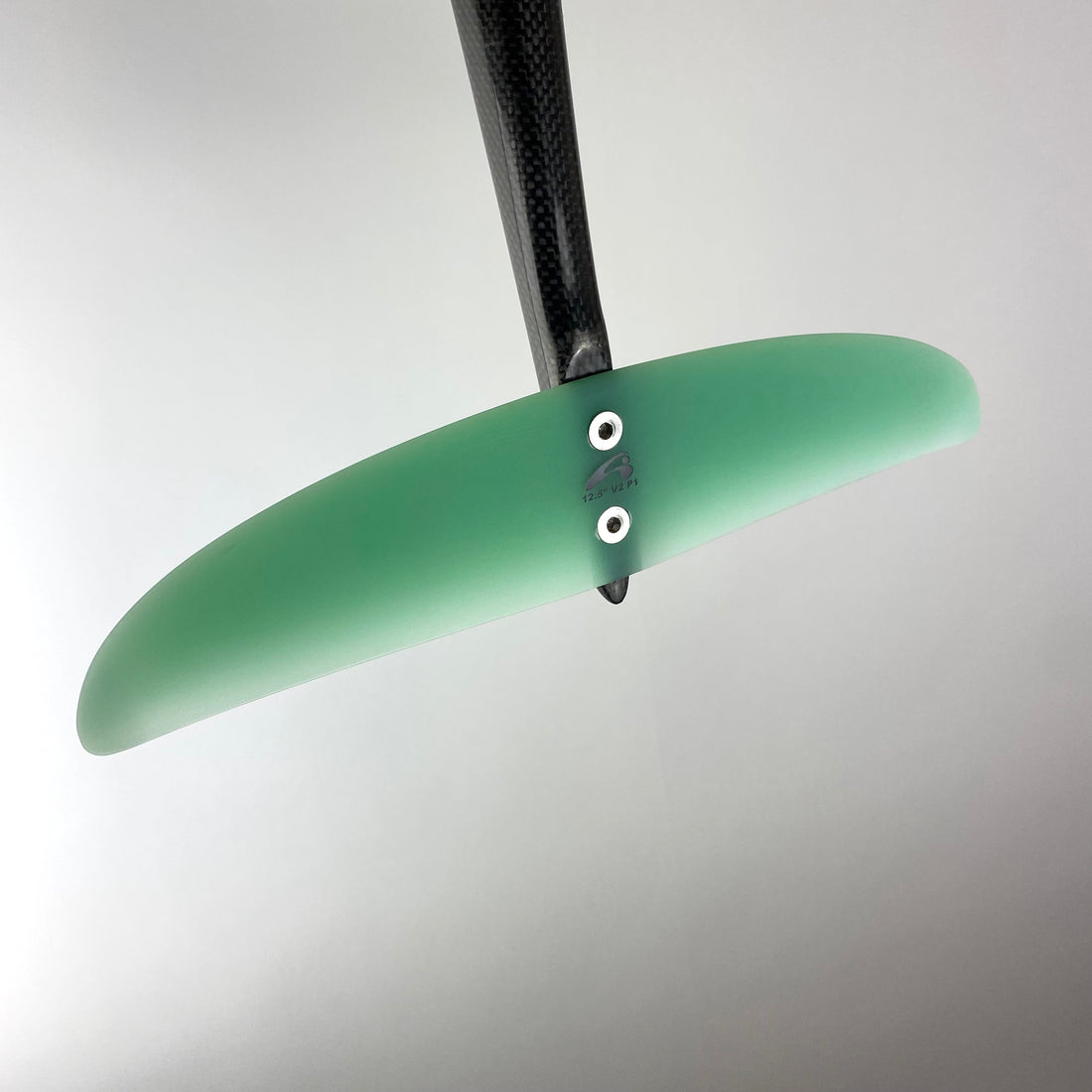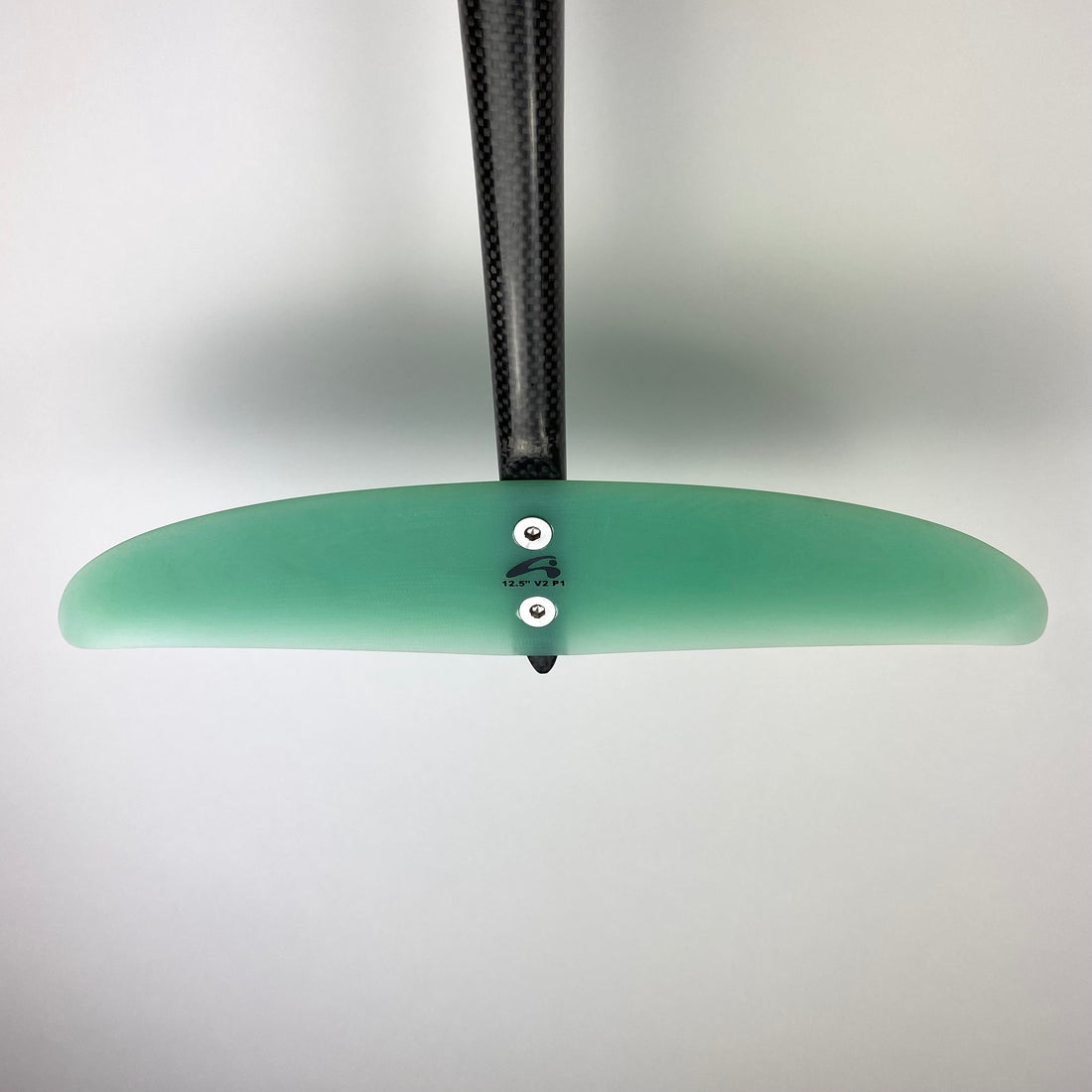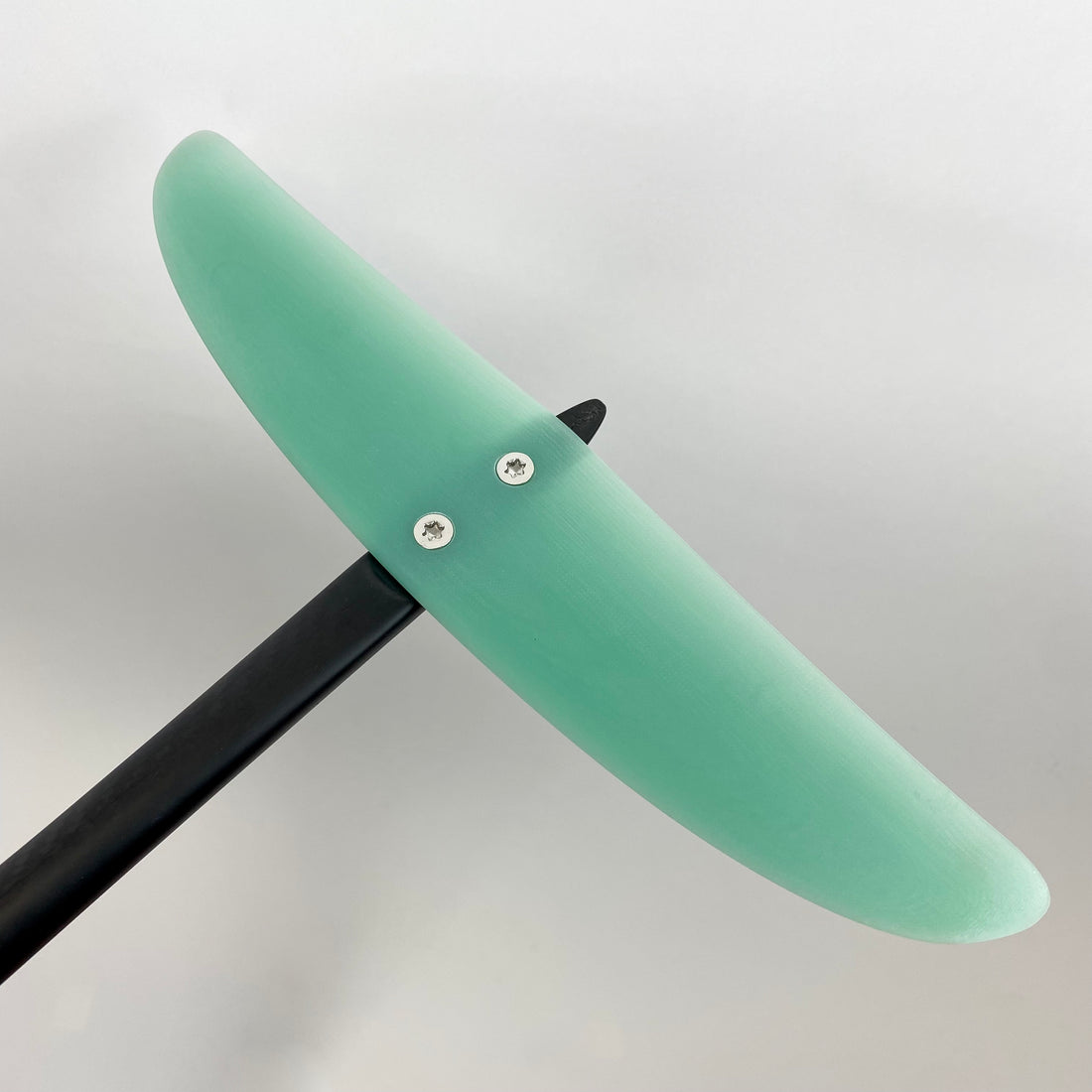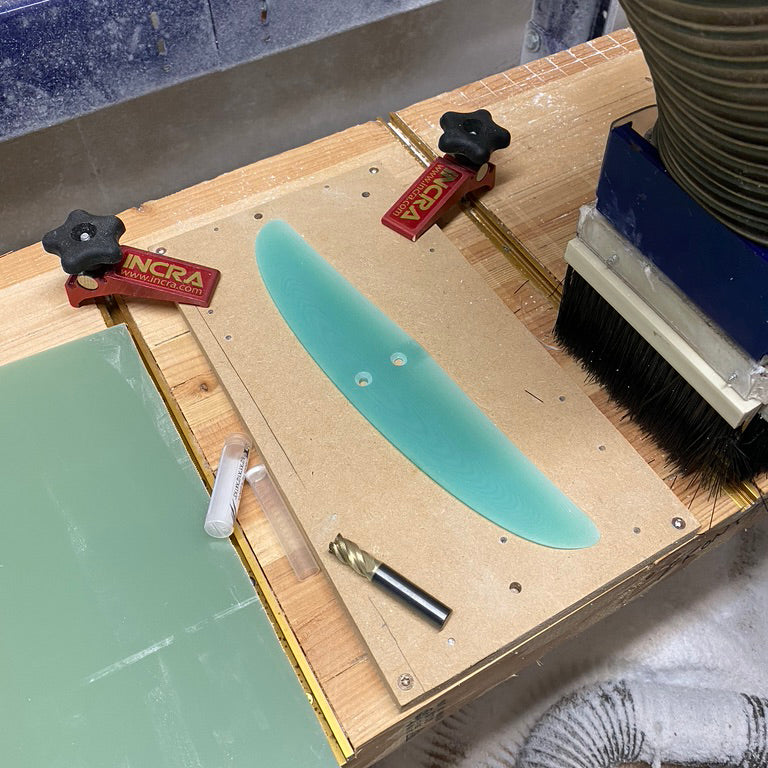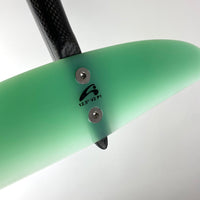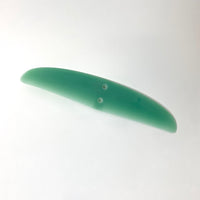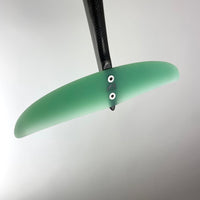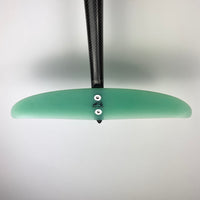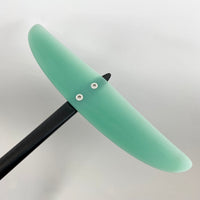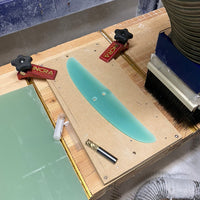 Amundson Customs G10 Rear Wings
Custom G10 Rear Wings

Since the very beginning of the modern surf foil John has been constantly tinkering with rear foil wing design. Realizing that a slight foil profile refinement or a micro adjustment in wing angle (angle of attack) by shimming makes for a completely different ride and can dramatically increase performance in any production foil set up. Recently John has been designing and milling in house his vision of performance G10 rear wings.
Introducing a well thought out and well-tested custom G10 rear wing designed by John Amundson. This first edition is an easy to ride wing with great all-around performance. The outline (V2) has swept back wing tips that give this design a smooth turn and great forward motion for pumping. The foil profile (P1) was tested against several other foil profiles and rose above all others in speed, glide and maneuverability. Profile 1 has less front foot pressure than most other rear foils which results in higher speeds, a more predictable lift in hard turns and an effortless glide. The G10 material and thinner wing tips give the design flex that loads up and "slingshots" out of turns and while pumping.
Wing sizes come in 12", 12.5'', 13'', 13.5'' and 14''.
Fits bottom mount fuselages with 30mm hole spacing like Go Foil, Takuma, Uni Foil and more
All orders ship from the North Shore of Oahu, Hawaii.
Prone Foil Boards will be shipped with FedEx for $90 within the U.S and $45 Inter-Island in Hawaii. For Puerto Rico we ship air cargo to SJU for $100.
SUP Foil Boards will be shipped with air cargo to most U.S. major airports for pickup. The shipping cost is $140. For Hawaii inter-island we ship with Aloha Cargo and we ship collect (pay for shipping when you pick up). The inter-island shipping cost is $80 or less. Shipping of the SUP Foil Boards require pick-up at the airport. We have found that this is the most cost-effective way to ship our SUP Foil Boards. 
Pick Up is available if you are on Oahu. Just choose the Pick-Up option during checkout.
For International Shipping, please contact us by email.